The 1st choice for food, pharma, and feed ingredients
We are a leading ingredients company whose natural proteins and enzymes are the first choice across the food, pharma, and feed industries. With a tradition of innovation spanning nearly 75 years, we aim to become the global market leader in the responsible development of proteins with our proprietary solvent-free processes. We are committed to R&D, knowing that scientific developments have led to our innovative portfolio of products, patents, and proprietary technologies.
At Bioseutica® we focus on the global supply of ultrapure bioactive proteins, extracting nature's best from eggs and pancreas. Our egg-derived proteins are highly valued across broad industries that take inspiration from their roles in nature. Lysozyme, Avidin, and Ovotransferrin possess potent natural antimicrobial properties, utilised extensively across food processing, animal health, nutrition, hygiene, and pharmaceutical industries. Leveraging our expertise as global leaders in Lysozyme production, we have developed speciality formulations including the natural nootropic NA2R®, LYSOVIN for winemaking, LYSOLAC® for dairy, and the livestock immunity-boosting Entegard® range. Beyond the egg, we also extract digestive pancreatic enzymes including Trypsin, chymotrypsin, and Phospholipase A2. These have extensive applications in food processing, pharmaceutical, and medical research in applications requiring the faithful mimicking of natural digestive processes.
Our manufacturing processes are built on these high-end, cutting-edge proprietary technologies, allowing us to produce ingredients of the highest quality in our facilities across Canada and Europe. Our international reputation is built on the reliability of our quality and service.
About us Our Products Read our Blog
bioseutica® Group
Bioseutica® Group comprises Neova Technologies Inc, Fordras SA, and Healiva SA. Neova Technologies Inc., based in Abbotsford Canada, draws on thirty years of expertise in bioseparation and protein fractionation, having built its reputation on quality and customer service. Fordras SA, based in Lugano Switzerland, has been serving the pharmaceutical and food industries since 1983. Healiva SA, also based in Lugano Switzerland, was launched in 2020. An innovative patient-centric biotech company that delivers affordable precision medicine to improve people's quality of life. Using a multi-pronged approach, healiva SA combines digital health, enzyme technology, and cell therapy to address unmet patient needs in wound care.
Neova Technologies Fordras Healiva
---
100 years of Lysozyme
2022 marks 100 years since news of Lysozyme's discovery reached the Royal Society. Let us take you on the journey of this 100-years story:
Media
About Bioseutica®

Discover Bioseutica® a leading ingredients company whose natural proteins and enzymes are the first choice across food, pharma, and feed industries. With a tradition of innovation spanning nearly 75 years, we aim to become the global [...]
Bioseutica® Food Ingredients

An overview of our natural food ingredients for clean label products. Bioseutica's enzymes and proteins are solvent and GMO-free to ensure the highest quality standard[...]
Bioseutica® NA2R®

NA2R® is a clinically proven natural ingredient for the novel food/nootropics industry. Its daily consumption leads to increased brain serotonin levels, exerting physiologically beneficial effects on the brain[...]
Membership

Bioseutica is a member of DCAT; The Drug, Chemical & Associated Technologies Association, which powers relationships and industry knowledge for companies engaged in the business of pharmaceutical development and manufacturing. DCAT is a 501(c)6, not-for-profit, member-supported, global business development association whose unique membership model integrates both innovator and generic drug manufacturers and suppliers of ingredients, development and manufacturing services, and related technologies. Founded in 1890, DCAT has been providing a life-long collegial community for industry representatives for over 125 years. DCAT is committed to providing programs, events, and services that help members meet their business objectives, expand their network of customers and suppliers, and gain insight into industry trends, markets, and those issues impacting pharmaceutical development and manufacturing.
Compliance
Each of Bioseutica's affiliates holds certifications attesting to our commitment to the highest possible quality standards.
HACCP certification for our plants in North America
Lysozyme Kosher certification
Lysozyme Halal certification
GMP certificates for Lysozyme plants in the EU
Lysozyme is affirmed as GRAS by the US Fed. Register of rules and regulations since 1998
GDP by Swissmedic
FSSC 22000
Latest news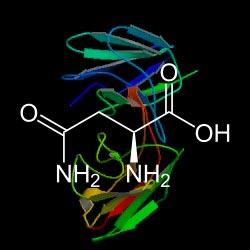 Ovotransferrin Supplementation Improves the Iron Absorption: An In Vitro Gastro‐Intestinal Model
Ovotransferrin, a protein abundant in hen egg white, shares many of the same activities as human/bovine lactoferrin. Ovotransferrin combines iron transport and the defence functions of mammalian serum transferrin and lactoferrin, respectively. It also shares approximately 50% of the sequence homology with each protein.
Functional properties of ovotransferrin from chicken egg white and its derived peptides: a review
With emerging trends in the food and pharmaceutical industries, potential applications of egg-derived bioactive compounds were recognized. Ovotransferrin is a major egg white functional protein responsible for multiple bioactivities. The objectives of this review are to provide scientific evidence of the functional properties of chicken ovotransferrin and its derived peptides and to identify future research approaches and applications.